Downloading data from your WeatherMaster is straightforward. There are two easy ways.
1) If you are uploading your data to Ecowitt, there is an Export button on the screen below the dials and above the graphs or data tables. This will export the data in the current view - so if you are viewing daily data, you will get a set of readings every five minutes, whereas if you are viewing annual data, you will get a single average set of reading per day.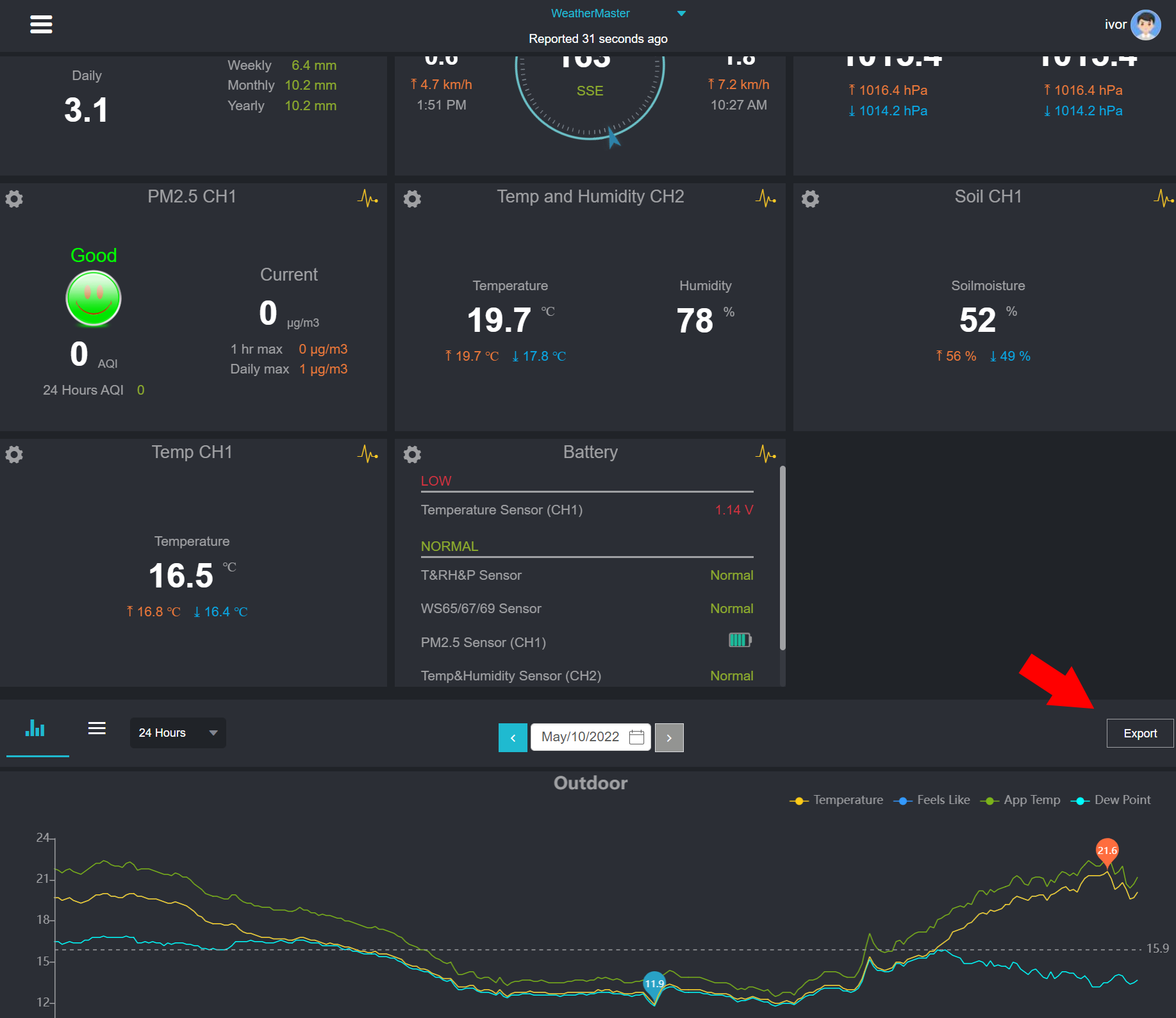 2) If you would like all the data, you will need to use the backup to Micro-SD card feature;
Insert a formatted SDHC card (not SDHX) into the card slot above the power socket
Press the console button beneath the cog four times
Use the arrows to select the Backup option.
Press the button below +
Use the arrows to select OK and hit + again
The data will download to your SD card in CSV format. See also 4.12.7 in the manual.